3nh NH310 colorimeter for cosmetics skin color test
In Indonesia, our agents recommend our  model NH310 colorimeter to measure cosmetics color difference and compare skin color with it.
Sometimes cosmetics are liquid, while some are powder. So we need a accessory to hold on this liquid or powder.
Today we will talk about powder cosmetics color matcing.
First, we prepare the cosmetics and NH310 colorimeter instrument with accessory, and make they are ready for measurement.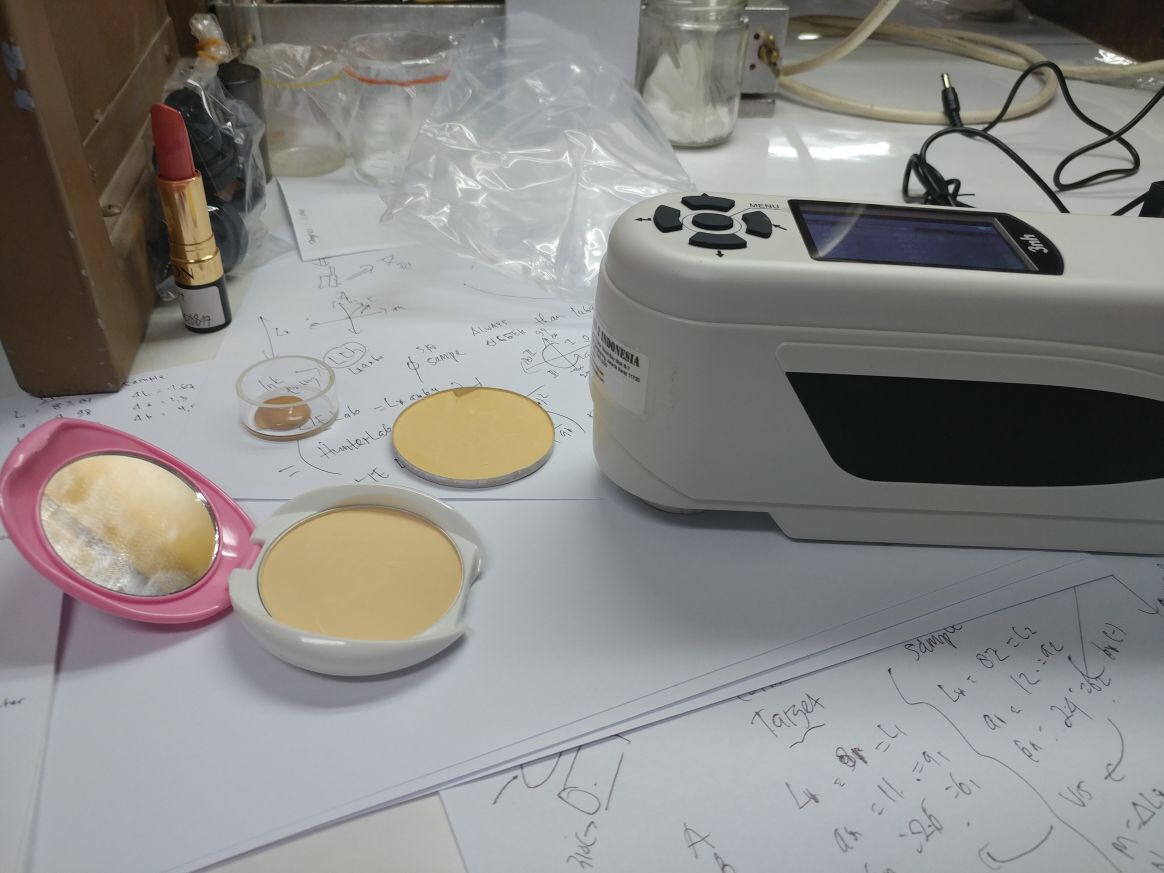 Then put the cosmetics into the accessory and use model NH310 cosmetics colorimeter to measure. It will show a test result for CIE lab ch as standard.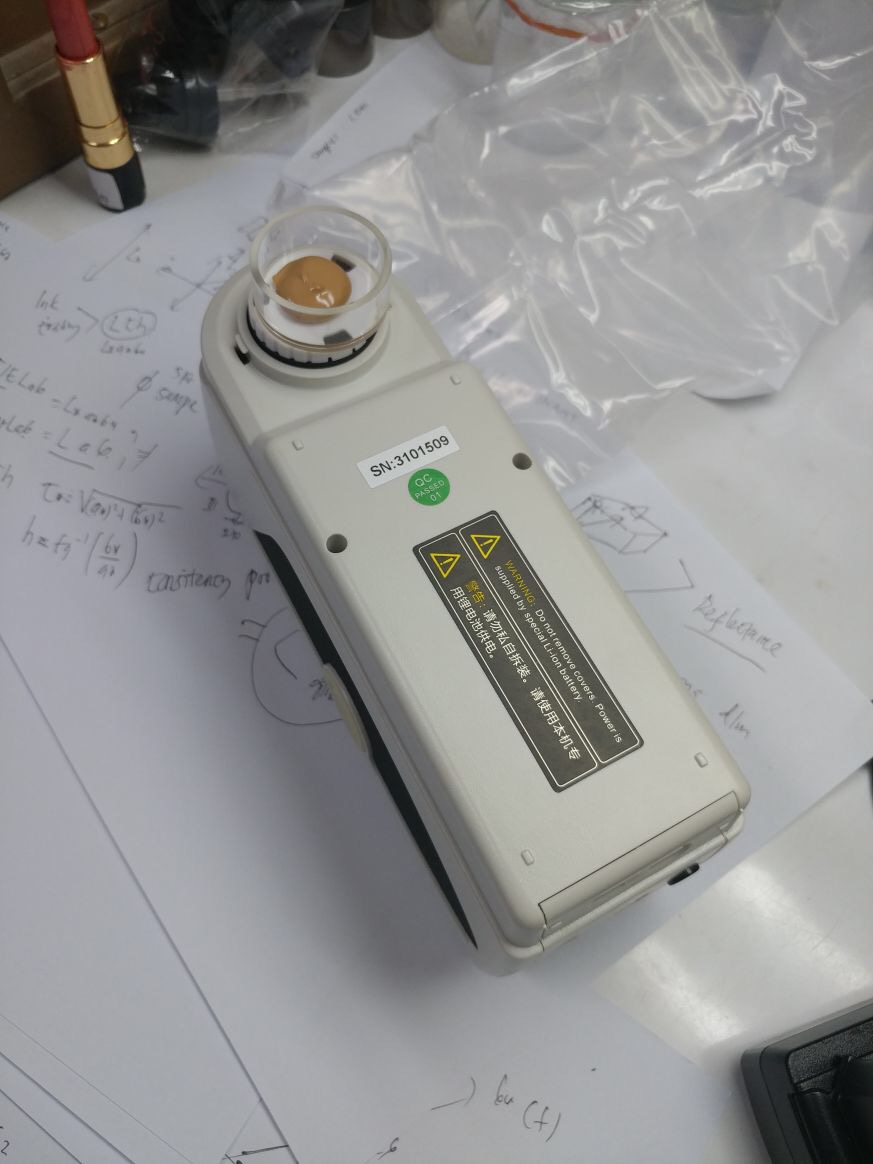 We always apply the cosmetics on the skin and it will cover our skin nature color. We would like to know if this color is  the cosmetics color. So that is our NH310 skin colorimeter function. This model could measure the color difference and tell you if they are same color or not, and it helps color matching engineer to adjust their color formula to get the best color with our skin.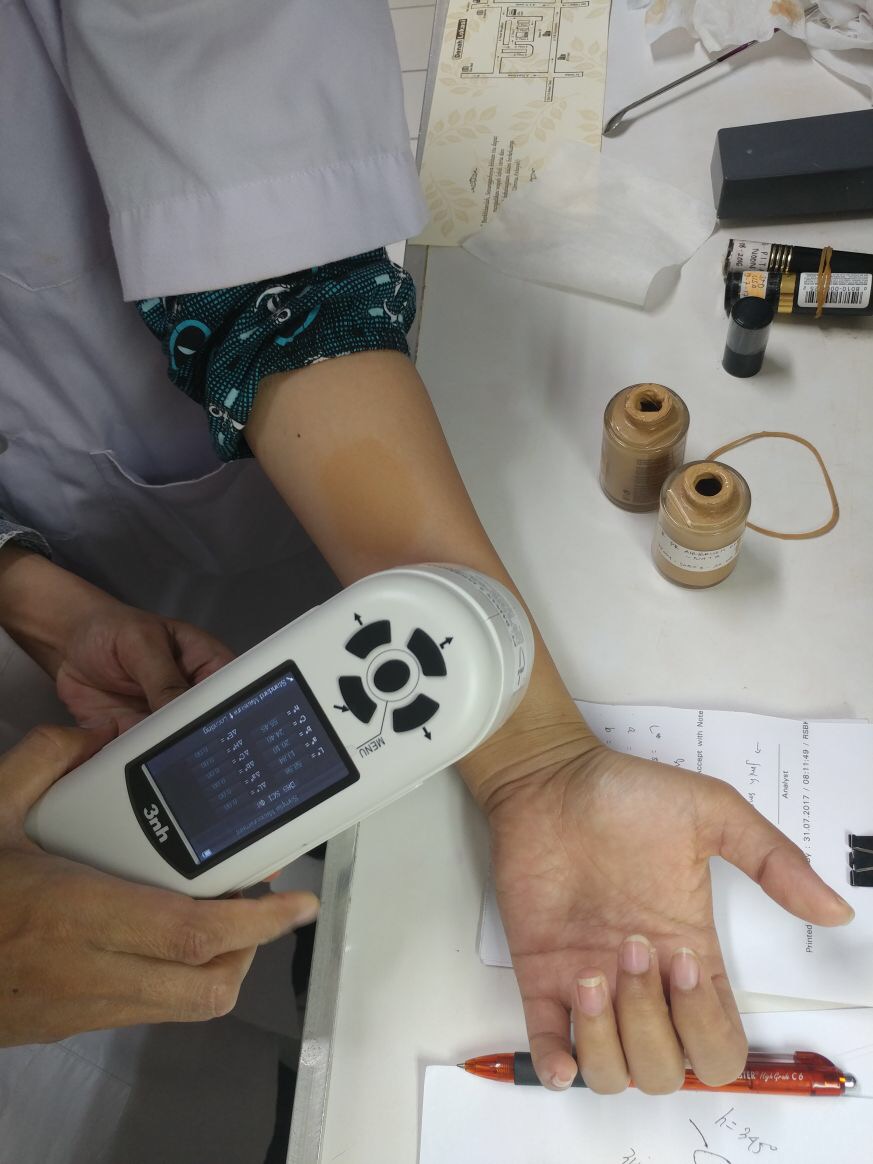 All the study are to make us beauty. 
Let's start to use NH310 colorimeter widely used in cosmetics industry all over the world.